Father's Day 17th June
I love Father's Day. Mother's Day definitely gets more attention (no complaining here!) but Dads' need love too. Shopping for men – or perhaps just my husband – is frustratingly difficult. There is definitely less on the market for men, which is why I may have left it until the last minute *hides face*.
This curated list of modern gifts is designed to be those things he'd love but wouldn't buy for himself and they're available to pick up next day or or you can get next day delivery.
Happy Shopping!
Phillips Sonicare Diamond Clean Toothbrush Set
Amazon, £119.99
Gotta love those pearly whites.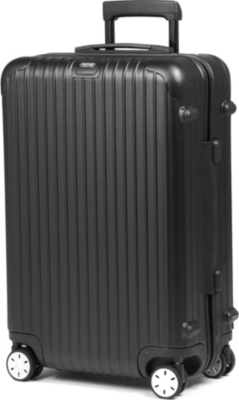 RIMOWA SALSA FOUR-WHEEL SUITCASE
Selfridges, £450.00
I think I'd actually be buying this for me, love it.
North Face Resolve Waterproof Jacket,
John Lewis £80
Great to take camping on camping trips (no complaining about the rain)
Creed Erolfa Eau de Parfum 220ml
John Lewis, £220.00
It's worth every penny.
Next, £20
The best kind of Summer belt.
Plain White Tee, Maison Margiela
Mr Porter £110.00
You can't go wrong with a plain white t-shirt.
Biscuiteers I Love You Dad Card
Biscuiteers, £9.00
This way, Dad can share the gift!